We had a welcome party for 6koza on April 5th.
4 undergraduates and 3 master's graduates joined us.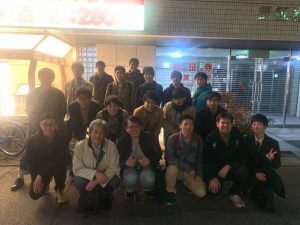 Both the newly assigned students and the students who belong continuously from last year
will turn over a new leaf.
Undergraduates will work on process design and graduation research,
and others will work on each studying or research.