Today, December 17, the Department of Chemical Engineering held a softball tournament.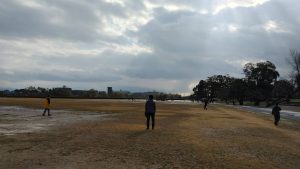 Our opponents were strong and we lost the first game with a tattered score, but we managed to score a run in the last inning with a timely hit by B4 Kawaguchi, and the benches were very excited!
The ground conditions were not good due to the rain, and there were a few people who slipped and fell and got muddy, but it was a great break!