We went to Nagano for labtrip.
On the first day, we started our journey from Kyoto university.
We arrived at Rassei-Misato restaurant for lunch.
We separated into two teams, Soba making and apple picking.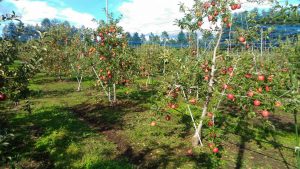 After arriving at Tokura hotel, we enjoyed a big traditional japanese cuisine.
On the second day, we also separated into two team, Kurobe dam team and wasabi farm team.
It was great time to get along each other.
Thanks for Arita-san who managed all journey.